Inside The Engine Of Dirt Soldiers Mx Training Academy Membership Coaching Program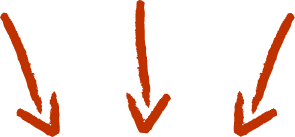 Donny

"I have trained with Scoob for most all my life. He is a great and well-rounded trainer! When I was a young kid he taught me so much about proper riding techniques; techniques that I use to this day. I would not be at the level I am today without his help. " – Donny Melineck
Get Started Today For Just 3 Payments Of 

$170
3 EZ Payments Of $367 $170
You are protected by our 100% money back guarantee
Get started today - here is what you get:
Full Lifetime Membership Into MTA: 4 Modules Of Video Tutorials over 50 videos /Downloads/PDF'S ($697 Value)
1 Full Day Of 1 on 1 Training With Me At My Private Training Track In Pennsylvania. You have One Full Year To Set Up Training
How To Corner, Jump, Ride Ruts, Get Holeshot, Go Faster, Be More Safe, Fitness Training, Mental Training
3 Personalized Riding Critiques/Coaching on Your Video ($450 Value)
Private Facebook Group ($97 Value)
Monthly 30 Minute 1 on 1 Call ($450 Value)
Monthly Group Coaching Session ($388 Value)
Email Support ($147 Value)
Get Started Today For Just

$497
1 EZ Payment Of $697 $497
You are protected by our 100% money back guarantee
only 7 personal training memberships out of 10 still available
Scoob Helping Riders Get Faster
Here's why you're going to love working with Scoob!
Over 34 years experience as a Motocross Racer so he knows the ins-and-outs of motocross racing.
Championship racer with numerous titles to his name which gives him insider insight into what it takes to WIN races.
Owner of a motocross racing track in Pennsylvania...he knows all the tricks of the track that will trip you up during your race AND how to overcome them!
Has helped hundreds of students enter and WIN motocross races and championships...will you be his next success story?
Beginning immediately, you will receive new video lessons each week for the entire program. You are able to proceed at your own pace and you can access your training anytime for life!
Motocross Training Academy comes with a 30-day 100% satisfaction guarantee.
If you have questions or issues registering?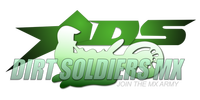 Mx Training Academy
105 Bender Farm Lane
Loretto, PA 15940
Phone: 814-330-2058
Email: service@motocrosstrainingacademy.com
Let Us Help You Become The Best Rider On The Track